---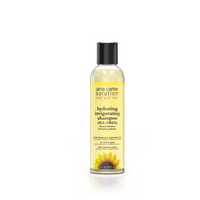 Step 1: Apply to thoroughly rinsed hair.

Massage scalp and hair gently, rinse and repeat, if desired.
An incredible conditioning cleanser gentle enough for daily use.

Step 2: Follow with Nutrient Replenishing Conditioner and rinse.
Step 3: Follow with Revitalizing Leave-In Conditioner and Style as desired.

Wash & go, air dry or use with a dryer, diffuser or heating element of your choice.
Use with Revitalizing Leave-In Conditioner + Nutrient Replenishing Conditioner